News & Events
I am thrilled to share the news that I have an exhibit at The Shelburned Museum in Shelburne, Vermont. The exhibit will be up all summer and features work from the last 15 years, including four brand new pieces.
The Shelburne is a unique museum, founded by Electra Havemeyer Webb who was one of the first American collectors to realize the significance and beauty of antiques and folk art. My exhibit is in the Hat and Fragrance Building which houses the current display of antique quilts, selected from the hundreds owned by the museum, as well as hooked rugs, hat boxes, diaramas and other unique items
.
If you are visiting Vermont this summer, be sure to plan for a day to enjoy the museum. And if you actually live in Vermont, this is the perfect opportunity to revisit one of the special gems of Vermont. If you are planning to attend the Vermont Quilt Festival, I hope you will take the time to stop at the museum to see my exhibit. In fact, the museum reception is June 24th, 2 - 4 pm, which is the Wednesday before the Festival opens. I would love to see you there!



The Hat and Fragrance building is at the far end of the museum, down by the covered bridge. It's a bit of a hike so wear your walking shoes or catch a ride on the shuttle that makes regular tours of the grounds. Looks inviting, doesn't it?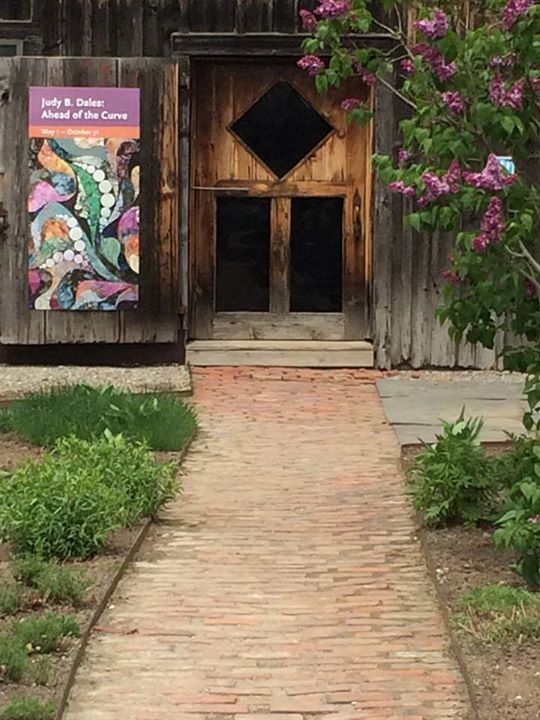 Here are a few shots of the exhibit itself. The quilts are beautifully hung and lighted and each has a statement which explain a bit of my process and inspiration.